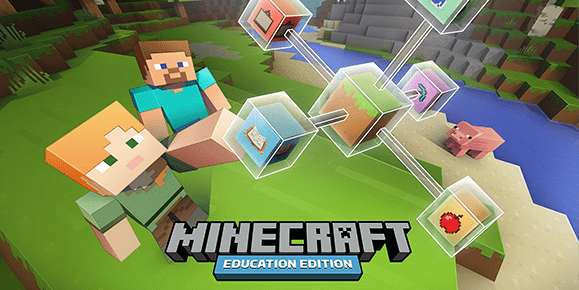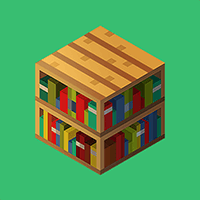 Minecraft: Education Edition
| | |
| --- | --- |
| Size: | Varies with device |
| Date: | Dec 15, 2021 |
| Version: | 1.17.31.2 |
| Devoloper: | Mojang |
INTRODUCTION

Exactly like what its name suggests, Minecraft: Education Edition is developed for a group of schools and organizations for educational purposes. To use this app, you need to acquire an Office 365 account to log in in the first place. It is a learning platform featuring the famous game Minecraft.
DESCRIPTION

Minecraft: Education Edition is designed to improve students' capabilities in teamwork, creativity, critical thinking, and solving problems. It provides students with an immersive virtual world in which they can learn school subjects and put what they have learned into practice. This app features hundreds of lessons in accord with the national standards and curriculum of STEM, citizenship on the internet, social and psychological knowledge, and economy. Also, there are a variety of educational tools available. It offers comprehensive tutorials for students to get used to this app and provides students a chance to activate their creativity to establish creative and innovative buildings in the game. With the assistance of this app, teachers would be able to have a remote, hybrid, or in-person classes with students in a more interactive and engaging way. The game is open to students of all ages, including kids, teenagers, and adults. Students can cooperate with each other in the game to finish certain tasks. Apart from real-life teachers, students can also consult many educators online in the game community worldwide to seek support. The game is also equipped with cameras, textbooks, and other learning tools for students to learn lessons. There are even 3D tools to print out 3D stuff.
The game, for now, has 13,768 reviews with 3.9 stars out of 5 on Google Play. It is welcomed by players in schools and organizations for the following reasons. To begin with, it is more than a game offering entertainment for players. The game features a variety of educational tools and lessons for students to choose from to improve their capabilities. Furthermore, it is not only helpful to students but also teachers because the game would make their lessons more interesting and engaging, which invariable will result in a satisfying academic outcome for students. Finally, the game is quite useful for schools and organizations to take advantage of in order to educate students. It doesn't cost a lot of money so it is a wise choice as a learning tool. However, since the game is only available for students in schools and organizations, the majority of people who are interested in this app in the public can't access the game.
More
HOW TO PLAY

To access this game, you need to do the following steps to install and play Minecraft: Education Edition. First of all, you need to have a compatible device to support the running of the game. Therefore, make sure that your device is not outdated. Secondly, download this game from app stores and install it on your device. Thirdly, log in to this game with the offered 365 Office account. Fourthly, once you enter the game, you will be able to start the game by creating your own world. If you don't have a 365 Office account provided by schools or organizations, you need to activate cheats on the app. You need to turn on the toggle of "Education Edition" so as to play this version. The system will ask if you want to continue with the education version, click the button "Continue" to let it pass. After a series of settings, you can start to create your own world. You will experience features only existing in the education edition, including a variety of educational tools and curriculums.
More

Statement:
The game is secure without viruses, malware, and other attacks, please feel free to get it.